Beyonce has been named People magazine's Most Beautiful Woman! She says she's felt more beautiful than ever because she's given birth. And probably because she dropped almost all the baby weight already. Seriously, have you seen her?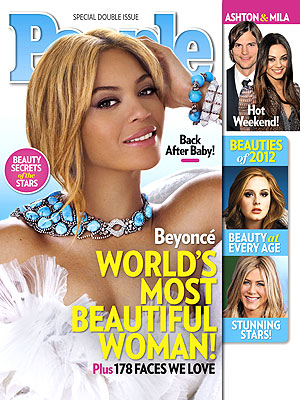 Madonna's new album is selling okay, but apparently she can't even give the thing away for free. Included in the extremely high ticket price for her concerts is a free download of the album, though a full 20% of ticket holders haven't downloaded it!

And in a brilliant move of turning Bad Press into Good Press, Justin Bieber says he's written a song about that crazy girl who said he was the father of her son.